EVOLUTION : 7 LITER INTUITIVE TRAIL RUNNING VEST
from 20km to Ultra distances!
Compact, light & breathable, the EVOLUTION goes unnoticed. Extendible, its volume varies and responds to the requirements of an Ultra. Whether it be water bladder, bottles, or soft flasks, the choice is yours.
High sitting, the EVOLUTION allows immediate & easy access to hydration, feed, poles & adjustments.
Adjustable front sternum straps and our unique side elastic lacing system allow for a custom fit to almost any body type. Discover stability, liberty of movement, immediate access to storage and unconstrained breathing.
Optimal positioning of pockets & adjustments for natural, effortless & intuitive access.
Lightweight & breathable honeycomb mesh ensures ventilation and sweat dissipation without sacrificing strength or reliability.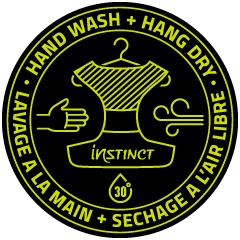 FRONTAL SOLUTIONS
– 2x 650ml hydration pockets elastic compression cords with auto lock. Sits high for immediate and effortless access.
– 2x 600ml feed storage pockets internal elastic cord : extra large storage and easy access (right: 1 hidden pocket // left: 1 overlaying pocket).
– 1x 100ml shoulder pocket non-stretch internal cord ring whistle elastic for upper pole attachment. Pocket for your safety essentials and more …
DORSAL SOLUTIONS
– 1x 800ml top horizontal pocket elastic compression cord with auto lock. Easily access your rain gear right from the first drop without removing bag!
– 1x 1.5L bottom horizontal pocket. Central access to safety kit, headlamp(s), gloves, arm warmers …
– 2 overlaying vertical pockets totalling 1.5L closing buckle velcro strap. Double main compartment. Water bladder compatible 1.5L.
POLE SOLUTIONS
– 4 carrying options. Front: vertically right & left // Back: horizontally, vertically or diagonally.
ADJUSTMENTS & FIT
– 2 adjustable chest straps mounted on 20cm sliders = custom fit vertically and horizontally
– 2 double "S" elastic cross-lacing with auto lock: "on the fly" side adjustment!
– 1 elastic compression cord with auto lock for top back pocket.